Life as a Filipino student with barely any money to pay for tuition and spend on projects can be miserably hard. Fortunately, it doesn't have to be. With the right skills and the right diskarte, you can earn as much as or more than a professional Filipino employee can. Here's how to earn money as a student in the Philippines.
Gone are the days when a student's work options are mostly limited to flipping burgers in McDonald's and Jollibee. Nothing wrong with these jobs but hey, if you can earn something better, then why not, eh? Working online jobs can make that possible.
Note: The reason why flipping burgers in McDonald's pays peanuts is that anybody with a pair of hands and a great need for money could technically do it. The reason why the jobs below pay higher is that not everyone can do them.

That said, in order to prosper in these industries, you need a skill or a set of skills. These skills take time to learn (3-4 months at most) But once you do, and you become an expert in them, then the payout is high. Because again, not everyone can do them.
"But I don't have time to learn a new skill! I need fast money.", you say. Well, compared to your course, this is fast money. As I said, you can learn these skills within 3-4 months. That's nothing compared to the 5 years required to earn a degree. The point is, to earn money, you need to provide value. And to provide value, you need to learn a skill.
And while I'm aware that you're studying a field of your own in the hopes of earning money through that field someday, wouldn't it be nice if you at least possess an extra skill, a Plan B— something you can fall back on if your plan A doesn't work out as expected? And what better time to do it than now?
If you're truly serious about making money, I suggest that you familiarize yourself with the following opportunities. You don't have to choose now. Just familiarize yourself with these jobs and perhaps in a week or so, after careful consideration, you could finally decide which of these to dip your feet into. Here's how to earn money as a student in the Philippines.
1. Teach English.
Starting Salary: Php 100- 140/hr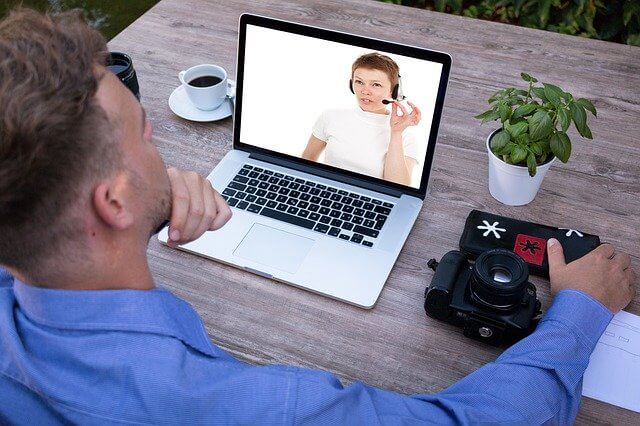 This I highly recommend if you're quite fluent in English. And fret not, while some companies require their applicants to have a degree in education, plenty of them don't.
Your students are going to be different ages from all walks of life— children, businessmen, literally anyone who wants to learn English.
While an American/ English accent is usually not required, it's imperative that your English accent must sound neutral. Meaning, it's clear and easy to understand by any English speaker around the world. Remember, your students' main purpose for learning English is to communicate in English and be understood in English.
Some English teachers don't work under a company. Instead, they work directly with their students. However, if you're a beginner, I recommend that you first work under a company to acquire experience. The reason being the company will provide all the teaching materials and guidelines. All you have to do is teach. Once you're confident with your skills, then you can freelance, create your own materials, and eventually earn better rates.
Here's a list of online ESL companies where you can apply without a teaching experience.
2. Write for the web.
Lowest Salary: Php1 per word (but way, way more if you're writing about a topic that requires expertise and not just anybody can write).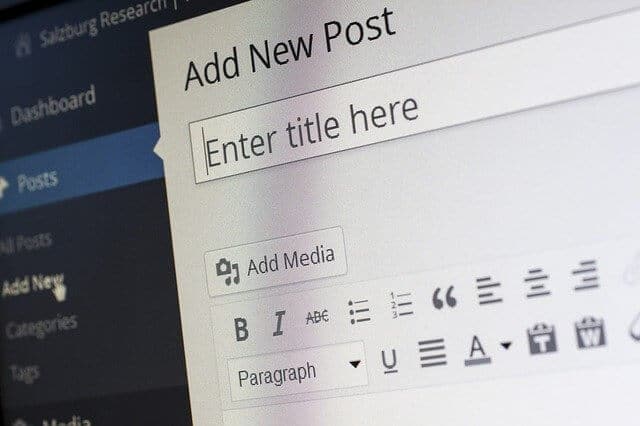 Depending on your expertise, there are various forms of writing that you can apply for which are all categorized into two: fiction and non-fiction. Fiction focuses on imaginative pieces like writing made-up stories while non-fiction focuses on facts, real events, and people.
If you're just starting out and you don't have a creative ounce in your bones (like me!) then stick to non-fiction. It's in-demand and also the easiest writing gig beginners can apply to.
The most common gig is writing informational articles and tutorials for websites. What you're reading right now is an example. All I did was research a topic, create an outline, and write to inform readers. The site's owner then pays me per word. Some content writers prefer to be paid per hour though.
Depending on the pieces of content you write for, the tone and writing technique is gonna be different.
If you have a background in writing offline, then you have a greater chance of succeeding in this industry. You might need to polish your writing and unlearn things you've learned from school. Overall, once you have a background in writing, it's not gonna be as hard as when you're starting out.
3. Explore blogging/ vlogging.
Income: Some earn thousands of dollars, some earn peanuts, and some earn somewhere in between. It depends on a lot of factors but when not done wrong, you should be able to earn at least what call center agents earn ($400 to $1000) per month.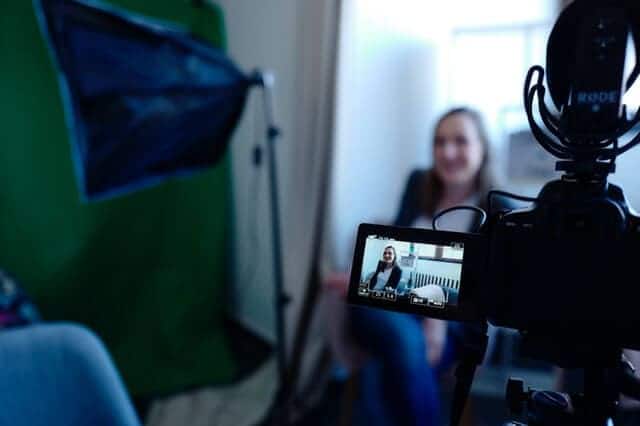 To understand what vlogging is, just watch any YouTuber online. They're called vloggers. They create videos about anything interesting for the viewers (be it informational or entertainment) while they earn from ads and sponsors. The more views they get, the more chances of earning. Blogging is the same except it's in text form (like this one).
The good thing about vlogging and blogging is that you're the boss. Sounds glamorous, doesn't it? Well, yes, but not exactly. Being the boss, the challenge of growing your viewers/ readers also falls on your shoulders.
You're also not paid by the hour like having a boss. The profit might take years to roll in (or not at all if done wrong). If you simply can't wait and need the money ASAP, this isn't for you.
But if you think blogging/ vlogging might be something you like and wanna do it on the side on top of another part-time job, then you have to think of a topic or niche. Ask yourself: What is it that you wanna share that other people might be interested in watching/ reading and you could profit from?
Perhaps you're just really good at making people laugh. Then you could create a comedy vlog. Or like me, if you're not really funny but may have some specialties that other people don't know and are searching for, then create an informational blog/ vlog. There are thousands of topics but you gotta pick the one that you know a lot about and you're excited enough to write about
Next month, I'll write an article specifically about blogging so stay tuned!
4. Learn graphic design.
Income: $15-$90 per hour (and way way more) depending on the project and your expertise.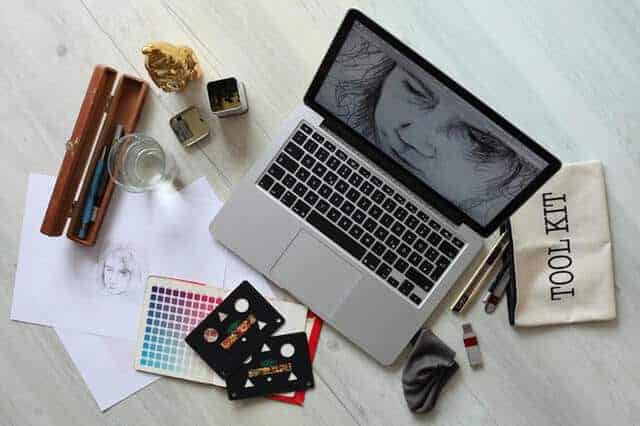 Not all people possess the innate talent of visuals and art. If you're one of those gifted people, put your talent to good use by learning the principles of graphic design. You just might enjoy it immensely. Here are the common tasks of a graphic designer.
Logo design
Animation/ 3D
Image/ video editing
Interface design (designing graphics for web development companies)
Multimedia development (applies graphic design to sound and/ or motion.)
Being an online job, you have to be fluent with design software like Illustrator, Photoshop, and InDesign. Illustrator is what you design logos and vector graphics in, Photoshop is for image editing and web design, and InDesign is for print.
5. Design for the web.
Income: Depending on the complexity of the project and your experience a web designer could earn $30 to $80 per hour.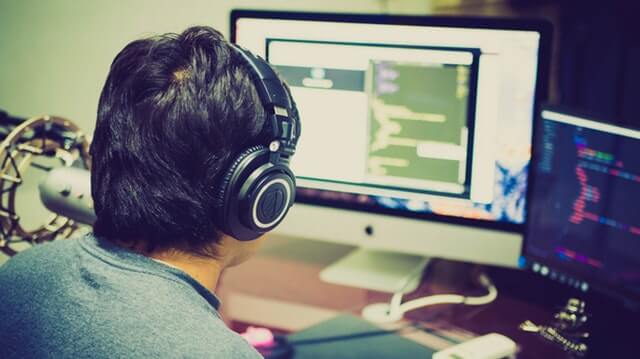 Web designing is perfect if you have an (IT) Information Technology background and you know a little coding. Although programming your own code building isn't required, you need to have at least a basic understanding of HTML, CSS, and JavaScript. It's also a plus if you're good at graphic design since these tasks often go together.
Depending on the project, you might work alone on a project or work in a team. The good thing about it is while you're working, you also acquire experience in your own field so finding an official job once you graduate is gonna be a no-brainer.
6. Become a transcriber.
Income: Up to $0.60 per audio/ video minute.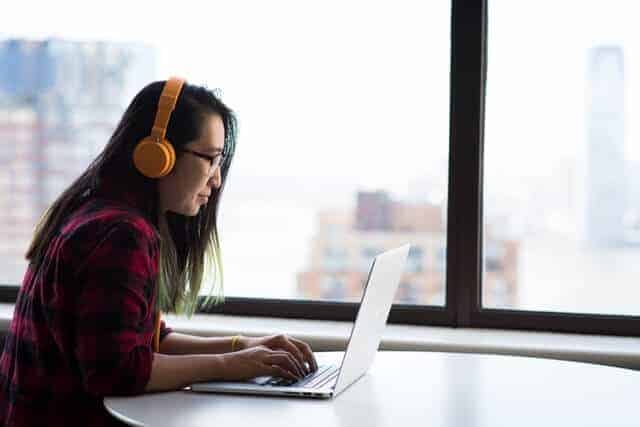 A transcriber's job is to convert audio into text. If you've watched an English movie that you wouldn't have clearly understood without subtitles, then you have the transcribers to thank for those subtitles.
The most important factor to get hired as a transcriber is accuracy. While there are plenty of companies online that are actively looking for transcribers, all of them are looking for one thing and one thing only— an accuracy of at least 98%.
Next month, I'll write an article on where you can apply online as a transcriber.
7. Work as a communication assistant
Income: At least $1000 a month (or more depending on who you're working for)
As a communication assistant, your task is to help hard-of-hearing people clearly understand their conversations and telephone conversations by repeating what you hear word for word. You don't have to type like a transcriber would; a software is going to type everything you say. Also, unlike transcription, you need to do it live. Here's how it looks like:
Obviously, your accuracy is most important with this job. Most companies require at least 98% accuracy. Is it impossible? Absolutely not. Stay tuned for an article discussing how and where to apply as a communication assistant.
8. Work part-time as a call center agent.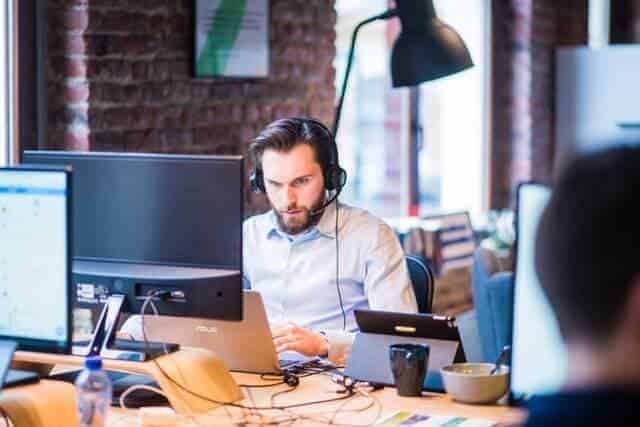 Whether you're working under a company or working directly with your client, a call center agent position is an in-demand job. If you have no experience though, it's better if you work under a company since they'll train you for free. Once you get the experience and the know-how, you can already freelance and work directly with your clients.
Here are the following tasks of a call center agent. Depending on your client's needs, your tasks could be one or a little bit of everything below:
Inbound: Handle emails, chats, and/ or calls from customers (inbound for product inquiries, appointment setting, technical support, etc.)
Outbound: Call customers to sell products and services or conduct surveys.
Like teaching English online, you need at least a neutral accent to talk to your customers.
If you think working as a call center agent is stressful, it doesn't have to be. You can work as non-voice support and you could cut your stress in half. It may be harder to find non-voice accounts though but not impossible.
9. Become a social media manager.
To become a social media manager, your expertise should lie in these social media platforms: Pinterest, Twitter, Instagram, Facebook, Reddit, etc.
Posting in social media is only a fraction of the task. Your main task lies in planning and strategizing on how to get maximum exposure and increased popularity for your client's brand.
You usually need to take a paid online course for this but if you choose the right course, then you should be knowledgeable enough to entice potential clients.
10. Work as a virtual assistant.
Income: At least 5-10 per hour (or more).
Being a virtual assistant is like being a jack of all trades. The more skills you know or familiar with, the better. You don't necessarily have to be an expert on every single skill; a basic knowledge would do.
However, just because you're a jack of all trades doesn't mean you should be a master of none. You need to specialize in at least one or two.
For example, you know how to design graphics, perform customer service tasks, transcribe audios, manage social media, and write content. However, your specialty may lie only lie in one or two of these skills. If so, that's already a surefire way to land a job as a virtual assistant.
Now what?
Now that you know the potential jobs you could earn money from, then start considering which one of them you could probably do best. Confused? Try ruling out the unlikely ones first.
For example, if it were me, then I know that I have zero talent for anything related to visuals (web and graphic design). I hate talking to strangers so that rules out teaching English and taking calls. Transcribing and closed captioning are too tedious and repetitive for me to endure. Vlogging (and showing my face) is too overwhelming for me.
Writing, however, is something I can do without me getting bored (and wanting to shoot myself in the head). However, I don't wanna write for topics I don't like which is what happens if I write for someone else. Therefore, of all the choices above, blogging is my best choice.
Still unsure? From time to time, I'll update this blog for additional opportunities. Under each job, I'm also gonna be adding how-to guides on how to acquire the skills necessary for the job so stay tuned. Is there a job that you'd like to add to the list? Let me know in the comments below.